The Guide to Heat Pump Rebates in Atlantic Canada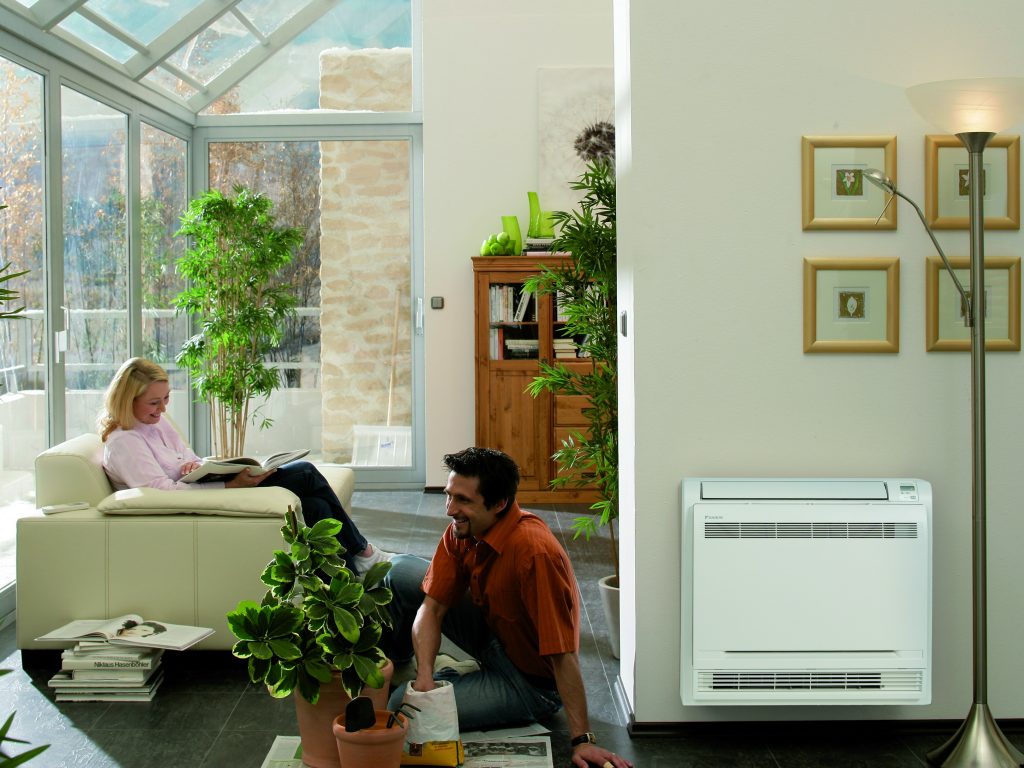 See how much you can save on the upfront cost of adding a heat pump to your home through government rebates.
Home heating using traditional furnaces, boilers, and baseboards drives power bills up for homeowners and adds a strain on the environment. For these reasons, homeowners are starting to transition to smarter, more efficient methods of home heating, like installing heat pump systems.
Although heat pump systems yield significant savings in the long run, they do have upfront costs such as purchasing the units and installing them in your home.
Luckily, all four Atlantic Canadian provinces have rebate and loan programs to help subsidize the cost of purchasing and installing a heat pump. As you'll see, some of these programs can take a significant bite out of the upfront cost.
Several factors go into the total cost of a heat pump. Find out how much heat pumps cost here.
New Brunswick – Total Home Energy Savings Program
The heat pump rebates available to New Brunswick residents come from a program operated by NB Power. The Total Home Energy Savings Program has a holistic approach to home energy efficiency, focusing on everything from appliances to insulation and home heating.
To qualify for any rebates or incentives under this program, you will have to meet a few necessary qualifications and jump through a few hoops:
First, you'll be required to

fill out an applicatio

n for an in-home "energy audit." The purpose of this audit is to identify opportunities for more energy efficient upgrades (like a heat pump).

The audit is conducted by a third party consultant and has a price tag of $99. However, considering you could be receiving a few thousand dollars in government rebates, the fee is relatively reasonable.

Once you have your home evaluation completed, you'll receive a full report based on the findings of the assessment along with recommendations for energy efficient upgrades.

From there, you're able to install upgrades on your home such as purchasing a heat pump. Before you start with the renovations, be sure to check for the approved product lists.

This list contains many of the most popular

Daikin heat pump models

. You can take a peek at this list as well as

the program guidelines here

.

The incentive structure operates using a tiered model of

good, better, and best

, where the more upgrades you install at once, the higher the rebate you will get. For mini-splits, this rebate ranges from $400-$700, and for centrally ducted heat pumps, you are eligible for $1,500-$1,750 in rebates.

You have about nine months to install your upgrades, at which point you will need a final home evaluation to confirm your approved upgrades.
Be sure to keep all of the receipts from your purchased upgrades as you will be able to send them in for reimbursement and receive your rebates via cheque.
Nova Scotia – Efficiency Nova Scotia Rebates
Of the four Atlantic provinces, Nova Scotia's rebate program is the most generous, flexible and most straightforward to understand. The website is also very user-friendly which makes it much easier to access all of the information that you need.
For example, heat pump rebates can get as high as $2,500 and $5,000 for overall home upgrade rebates. Whole home upgrades include additions such as insulation, windows, doors, and of course, heat pumps.
The Efficiency Nova Scotia rebate program offers more flexibility in comparison to its New Brunswick counterpart. Nova Scotians are not obligated to get the "energy audit" to receive rebates if they are choosing to replace their heating system. This structure is great for homeowners who already know what they want to upgrade on their house.
To qualify for the "Green Heat" rebate program, you only need to fill out the heat pump rebate application and purchase one of the approved models, which also contain many Daikin models.
Nova Scotia offers the same "energy audit" program as New Brunswick, which also uses many of the same third-party contractors. The process for receiving the audit and being reimbursed for your upgrades functions relatively the same way as the New Brunswick audit mentioned above.
Prince Edward Island – Energy Efficient Equipment Rebates
The rebate program in PEI in relatively straightforward and transparent. Homeowners purchasing heat pumps are eligible to receive up to $1,200 for mini-splits ($2,400 for low-income earners), $2,500 for central ducted units ($4,500 for low-income earners), and $4,000 for geothermal heat pumps ($7,500 for low-income earners).
You can fill out the application form here.
One requirement to the PEI rebate program is that the heat pump purchased must be among the "Energy Star Most Efficient 2018" winners. You can take a look at that list here, which to no surprise, contains numerous Daikin heat pump models.
Newfoundland and Labrador – Energy Efficient Loan Program
Newfoundland and Labrador are one of the only provinces in Canada without a heat pump rebate program. Instead, the provincial government offers a loan program for the purchasing an energy efficient heat pump at an interest rate of 4.95%.
The loan program has a few conditions including various home insulation requirements, efficiency requirements for the purchased heat pump, along having the heat pump installed by approved contractors. You can view a complete program overview here.
National Rebates – CMHC Green Home
The Canadian Mortgage and Housing Corporation has a rebate program which grants homeowners between 15-25% off of their mortgage insurance fees for renovating or building a home with energy efficient products.
The program does not apply specifically to heat pumps but has more emphasis on making your home more energy efficient overall, which heat pumps can help to do. To determine your home's overall energy efficiency and qualify for the program, you'll need to contact a Natural Resources Canada qualified energy advisor. These advisors will complete an assessment similar to those done for the rebate programs mentioned above.
You can view more specific information on the program here.
How Much Money Will My Heat Pump Save?
Adding a heat pump is a win-win for your budget. Along with great government rebates in most Atlantic Canadian provinces, you also stand to have a significant amount on your energy bill. Use our savings calculator to get an estimate on what you can save by switching to a Daikin heat pump.