The Guide To Heat Pump Financing in Atlantic Canada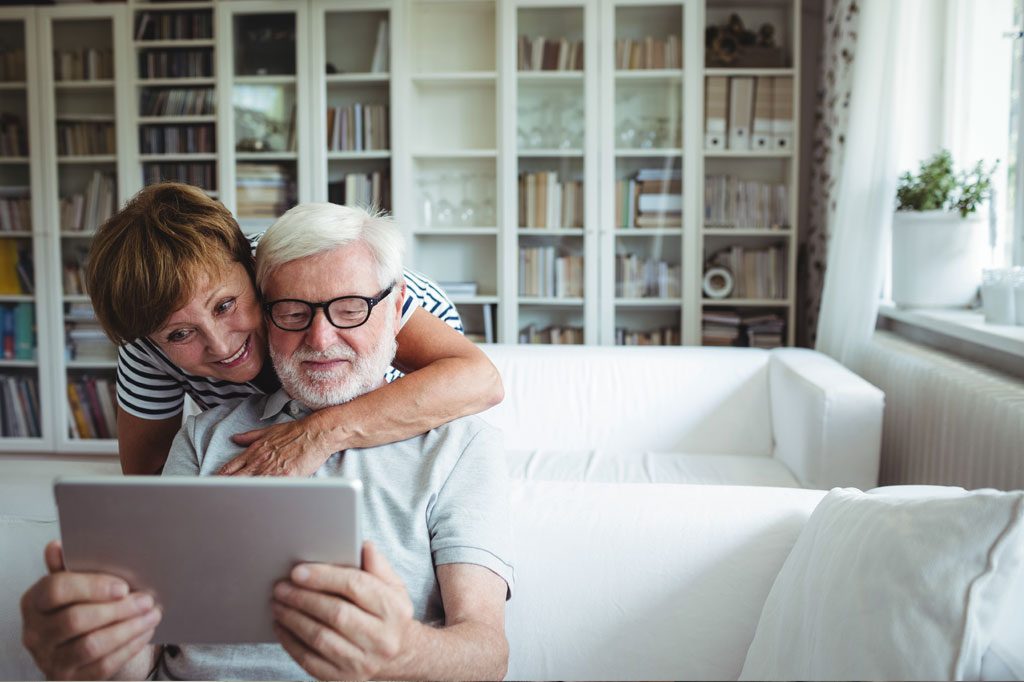 Discover the financing and rental options available to homeowners looking to upgrade their home heating and cooling to a heat pump
Most of the Atlantic provinces have heat pump rebate programs available to lessen the upfront cost of purchasing a heat pump. However, there are also plenty of financing options available to help homeowners with their heat pump purchase and save on their energy bills over the long term.
In this article, we'll cover many of the financing options available to homeowners in each province through their local power utilities along with other conventional financing routes.
Nova Scotia
Daikin dealers in Nova Scotia offer financing options at competitive rates. Contact a dealer near you today for an in-home consultation. Find a Dealer.
New Brunswick
The landscape for financing heat pumps through a power utility in New Brunswick is quite limited compared to other provinces. Aside from rebates, the only other programs available from utilities to access heat pump financial assistance are rental programs, as opposed to traditional financing.
Despite having a robust heat pump rebate program, NB Power currently has no heat pump financing or rental program. Instead, heat pump rental programs are facilitated by the province's other small utilities, Saint John Power and Perth-Andover Light Commission.
A lack of heat pump financing or rental options from NB Power certainly limits the opportunities for many homeowners throughout the province who would like to take advantage of a provincial program. However, below, we'll outline the regions where heat pump rentals are available.
Saint John Energy Heat Pump Rental
Although Saint John Energy typically operates within the city limits of Saint John, its heat pump rental program has expanded to serve NB Power customers in Fredericton and Moncton.
At first glance, a heat pump rental program may seem less attractive to those who would initially seek financing. With a rental program, the renter would not take ownership of the heat pump at the end of the term. However, when renting a heat pump, the rates are very affordable to most homeowners, ranging from 49.99/month for a 9,000 BTU heat pump, and $63/month for a 24,000 BTU heat pump system. These rates could be considerably less than the monthly payments for financing a heat pump in the short to medium term (3 to 5 years), where the monthly could exceed $100/mo.
Fill out this form to request an in-home assessment. From there, a representative will meet with you to review the layout of your home, and your heating and cooling needs to determine which heat pump is right for your home.
See the full Saint John Energy rental rates here.
Perth-Andover Light Commission
It is also worth noting that the village of Perth-Andover has a heat pump rental program for residents in the areas between Woodstock and Grand Falls. Prices for this heat pump rental program are similar to those in the Saint John Energy program. Prices range from $51/moth for a 9,000BTU heat pump to $53/Mo for a 15,00BTU heat pump. Note that this program only involves ductless mini-split units.
See the program details here.
Find a dealer near you today to learn about the individual financing programs that they might offer.
Prince Edward Island
Efficiency PEI's Energy Efficiency Loan Program allows homeowners in the province to finance up to $10,000 in energy-efficient home upgrades, which includes financing for heat pumps. The term maximum for the loan is seven years and comes in at a fixed interest rate of 5% (2% lower than Nova Scotia Power's rate).
Before moving ahead with any upgrades, it is best to get multiple quotes from a heat pump dealer and submit them to Efficiency PEI to be approved.
To learn more about financing a heat pump through Efficiency PEI, see the program overview here.
Heat pump dealers across PEI may offer their own financing programs. Find a dealer near you today to learn more.
Newfoundland and Labrador
Newfoundland and Labrador has two power utilities, each having their heat pump financing option for their customers. The Government of Newfoundland and Labrador also has a financing subsidy. See each option outlined below.
Newfoundland Power Heat Pump Financing
Newfoundland Power offers to finance the cost and installation of ductless (mini-split), central ducted, and geothermal heat pumps that have been installed by a certified dealer. Like many other programs, you are required to submit your quotes for approval before installation. The interest cost for this program is prime plus 4%. See here to learn more of the specific program details.
Newfoundland and Labrador Hydro
Customers of Newfoundland and Labrador Hydro have access to a nearly identical program to that of Newfoundland Power. Customers can finance the cost and installation of ductless (mini-split), central ducted, and geothermal heat pumps. This program also has a reasonably high-interest rate compared to other programs, at Prime plus 4%. See here for more program details, and the program application.
Energy Efficiency Loan Program
For homeowners whose primary heating source is electricity, TakeCharge (a government initiative) offers a lower interest financing program for heat pumps. The goal of this program is to subsidize the financing that is done by the province's power utilities and offer a reduced interest rate. This program will allow homeowners to finance a heat pump system for that rate for up to $10,000 for a maximum of five years. Each year, there will be a cap for the amount of the subsidy provided, so not everyone may qualify for this interest rate.
There are also a few additional requirements involving the level of insulation in your home. See here for the full eligibility requirements.
Bank Loans
Of course, homeowners can also access funding from banks to help cover the cost of a heat pump. Banks offer many types of loans, so check your financial institution for specific loan products. However, for home improvement loans, there are typically two types of financial products—loans, and lines of credit. Since a heat pump installation is generally a one-time transaction, a loan would be your best bet to place your focus. A line of credit might be ideal if you are thinking of doing gradual renovations to your home.
The type of loan you get may depend on the financial institution you choose. Banks offer a variety of loan products, including standard personal loans and mortgage refinancing, which allow you to add a set amount to your mortgage to cover the cost of a renovation.
The interest rate of your loan will depend on a few factors, one of which is your credit. If your credit is in good standing, then you may qualify for a loan with a lower or similar interest rate to those provided by power utilities.
Curious about how much heat pumps cost? Read this article.
Heat Pump Dealer Financing
Your local Daikin dealer may offer other financing options at competitive rates. Contact a dealer near you today for an in-home consultation. During your consultation, you'll talk to an expert who will walk you through your options and help you choose the heat pump that is best for your home. Find a dealer near you today!