Heat Pumps Moncton: The Homeowner's Guide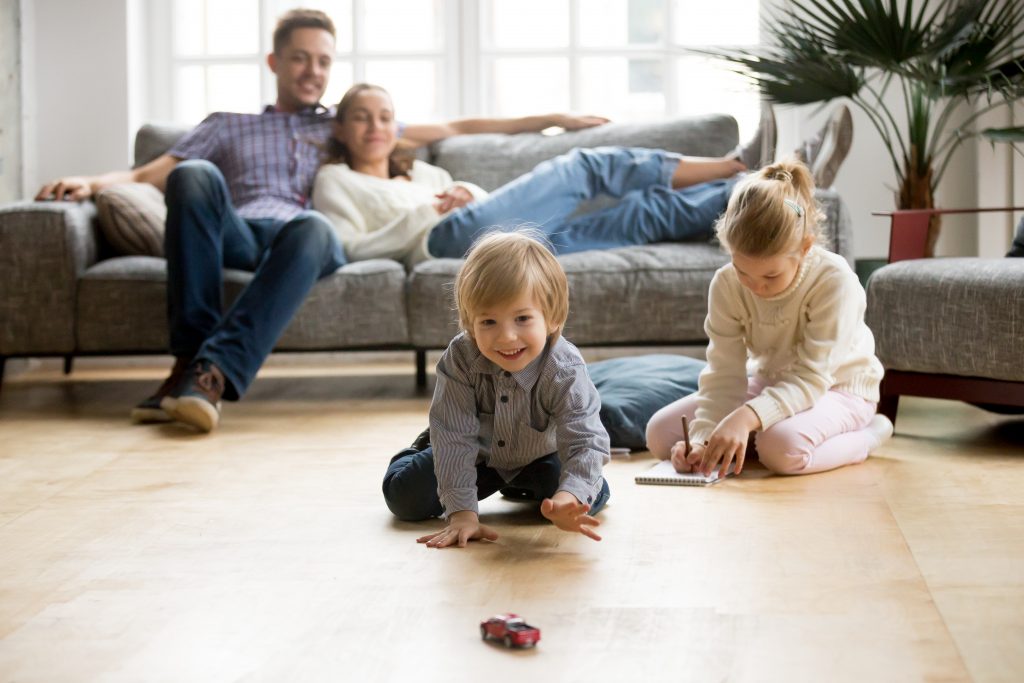 Heat pumps in Moncton, NB are the ideal heating solution for the frigid and snowy winters there.
The winters in Moncton can be some of the worst in Canada with seemingly relentless snow and more than its fair share of frigid temperatures. As you settle in for what winter will throw your way, you want a heating source that will keep you warm during even the coldest days but won't drive your heating bill sky-high. In this article, we'll explain why heat pumps are the best option to keep you warm during the cold and snowy Moncton winters.
Why Heat Pumps Are Ideal For Moncton's Cold and Snowy Winters
Heat pumps can provide home comfort all-year-round and in nearly all weather conditions. To appreciate how heat pumps can provide both heating and cooling, its best to understand how heat pumps are different from traditional heating and cooling methods.
Heat pumps do not produce heat, but instead, distribute it from one place to another. Heat pumps transfer the heat from outside into your home. To transfer heat, your outdoor unit captures heat and runs it through sets of refrigerant tubes which absorb heat and send it inside your house. Since heat pumps are able to transfer heat instead of creating it, this means that they can consume significantly less energy than traditional heating methods like furnaces or baseboard heaters.
Even during the coldest winter days, there is still heat in the air for heat pumps to extract and transfer into your home. This process of heat transfer works efficiently up to temperatures below -20 degrees. However, it's important to note that in Moncton throughout the winter months in 2018 and 2019, there were only four days in which the actual temperature dropped to -20 degrees or below.
Heat pumps are able to efficiently provide heat during the vast majority of winter days. For those days where heat pumps are less efficient, there are hybrid options available that will work alongside your traditional heating method to ensure that your home is adequately heated.
Relief From The Hot and Humid Summers
As cold as it gets during the winters in Moncton, it can get just uncomfortable in the summers from the hot and humid temperatures. Luckily, heat pumps can simply reverse their heat transfer process to provide air conditioning all summer long. By adding a heat pump unit, there is no need to add separate systems for heating and cooling.
Which Heat Pump Model Should You Choose?
There are a few different types of heat pumps that you can choose from. The most common configurations for homeowners in Moncton are ducted and ductless units. A certified heat pump professional is the most qualified to educate you on which heat pump system is right for you. However, there are a few common configurations for various types of homes and layouts. Ducted units are often best for homes with existing ductwork in place. Ductless (or mini split) units are highly versatile and are often used to provide heat to specific and often-used areas of your home.
Beyond the type of heat pump system you choose, there are a few key performance measures that you should assess. These include:
HSPF, which is the measure of heat pump efficiency in heating mode.
SEER, which is the measure of heat pump performance in cooling mode.
COP, which describes the amount of heat that a heat pump can produce compared to how much energy has been put in at any given time.
For colder climates like Moncton, HSPF and COP are key metrics that you will want to evaluate before making a purchase. Read this article to learn more about these measures and to learn more about the best heat pumps for winter.
Heat Pump Dealers in Moncton & Surrounding Areas
It is critical to be informed about heat pumps by learning how they work, which factors influence cost, and the configuration that is likely to meet your needs. However, the best way to find the best heat pump model is by having a consultation with a certified expert. In the Greater Moncton Area, there are three Daikin heat pump dealers who are able to provide you with expert service and advice on which heat pump system is right for you and your home. Discover your local Daikin heat pump dealers below:
Greenfoot Energy Solutions Moncton
Greenfoot Energy Solutions was founded by a team of energy advisors who have conducted over 3,000 energy audits for government programs. Seeing a need for a company to help customers confidently take action based on the results of their energy assessments, they founded a "one-stop-shop" for homeowners to upgrade to more energy-efficient home solutions.
Contact Greenfoot Energy Solutions Moncton
Bob's Heating & Cooling
Bob's Heating & Cooling has been in business since the 1960s. Many of their original customers have been with the company since the beginning. It all started as a tin shop and then grew with the addition of oil burner service.
Bob's Heating & Cooling remains a family-owned business providing you with home heating comfort in the winter and cool summers. We have experienced technicians specializing in oil, natural gas, propane, new home construction, heat pump installation, and wood comforts.
Contact Bob's Heating and Cooling
Riteway Heating and Ventilation
A locally owned and operated business in Sussex, Riteway Heating and Ventilation is a full-service HVAC contractor specializing in ventilation. They are also a proud Daikin Comfort Pro, ready to help you make the right heat pump selection for your home.
Contact Riteway Heating and Ventilation