Daikin One: Giving You Ultimate Control of Your Home Comfort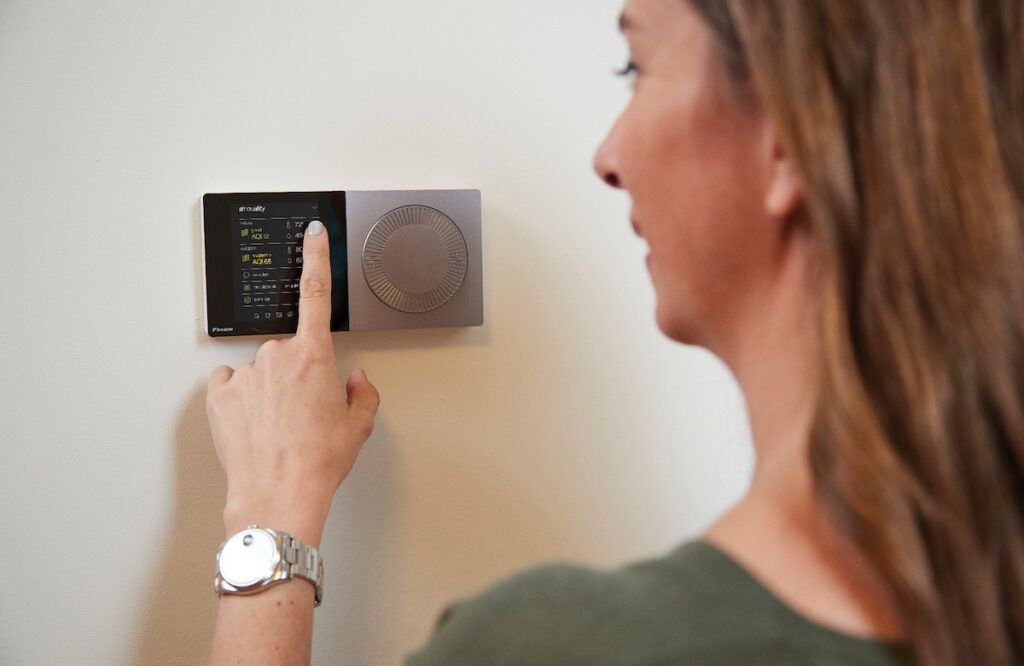 Daikin One smart thermostats and Cloud Services help you take your home comfort to the next level with even greater ease.
There are many benefits of owning a Daikin heat pump. If you already have one, you know they are efficient, easy to use, low-maintenance, and provide a consistent temperature inside your home year-round.
Imagine having even more control, increasing your energy savings and customizing the temperature of each room. Daikin One gives you that control, with a wi-fi-enabled smart thermostat.
Benefits of a Daikin One Smart Thermostat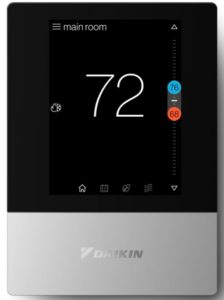 As you would with a regular thermostat, the One allows you to adjust the temperature and modes from the home screen.
On the Daikin One thermostat, set a schedule so the temperature automatically adjusts to your routine — when you're sleeping, gone to work, arriving home, etc.
When you download the Daikin One Home app, you can easily configure your home's radius so the smart thermostat knows when you've left and will automatically reduce the heating and cooling to conserve energy.
As indoor air quality is more important than ever, the Daikin One will measure the readings and display them on the screen.
The Daikin One+ smart thermostat is available for both ductless and ducted systems. The One Touch model is available for ducted/unitary systems only at this time.
Get Peace of Mind with Daikin One Cloud Services
When you get a Daikin One smart thermostat installed by your local Daikin dealer, you will gain access to Daikin Cloud Services free for a year—regularly a premium service. It's as easy as joining within the One Home app.
Cloud Services gives your local Daikin dealer access to your system so they can remotely monitor it and troubleshoot should something seem wrong with your home comfort system. It provides peace of mind and adds efficiency to service needs. With the ability to check the status remotely, you may not even require a home service visit.
Want to learn more about Daikin One and how Cloud Services works? Download the brochure.
Schedule Your Consultation
If you are interested in saving even more on energy costs by adding a Daikin One smart thermostat to your home comfort system, contact your local Daikin dealer to learn about pricing and which model is right for your home.