Why Pursue a Career in HVAC-R?

Top
Homeowners have been spending more time at home the last few years. This has allowed them to identify areas for improvement in and around the house that makes living — and working from home — more comfortable. One of the improvements many homeowners have been making is upgrading their heating and cooling system to include a heat pump.
The increased demand for heat pumps, improved ventilation and indoor air quality, and ease of temperature control is showing no signs of slowing down. Innovations in HVAC-R technology are continuously improving the energy efficiency of indoor comfort systems. This is an exciting and fast-paced time for the industry.
Training to become an HVAC-R professional as an apprentice allows you to earn a living while getting hands-on training from an experienced Red Seal Journeyperson. By taking an HVAC-R related course such as Building Systems Technician, you can learn the foundational skills to better prepare you for your apprenticeship and give you an edge to gain employment.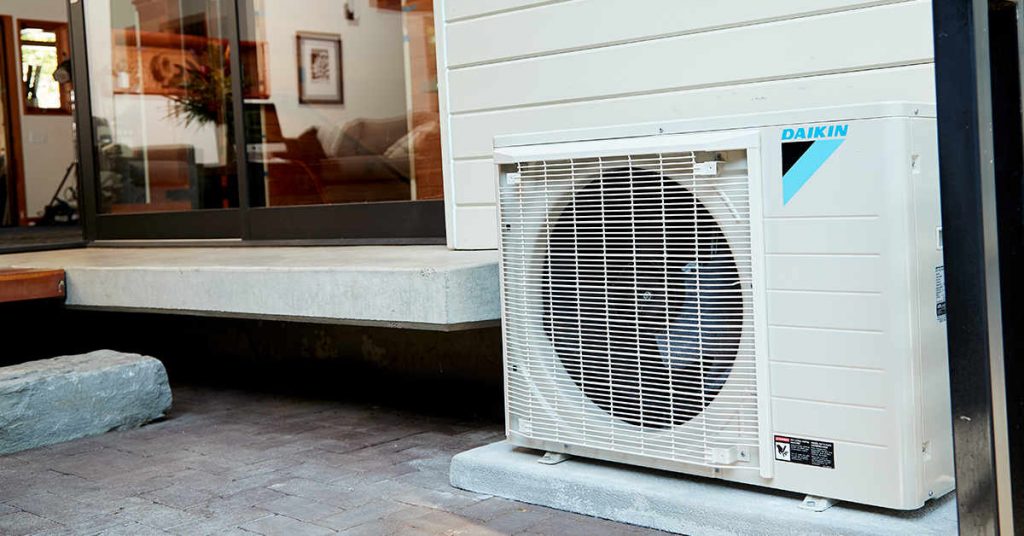 Seeking Qualified HVAC-R Professionals — and Those Interested, Too!

Top
The demand for HVAC-R professionals is a huge opportunity for those working in the trade anywhere in Canada who want to come home or build a career in Atlantic Canada. Many Daikin dealers are actively hiring apprentices, Red Seal Journeypersons, and those who are looking to add the trade to their current skillset.
Work hands-on with premium Daikin equipment and receive continuous training on new innovations in the industry.
What A Career in HVAC-R with Daikin Atlantic Looks Like

Top
Global Leader in HVAC-R Technology
As the #1 manufacturer of indoor comfort systems in the world, our research and development is 100% invested in heating, air conditioning, and ventilation systems. That means you won't find the Daikin name on home appliances, electronics, or vehicles for example. This dedicated focus has made Daikin a global leader in the HVAC-R industry for almost 100 years.
Daikin's Texas Technology Park is a 4 million square-foot manufacturing facility that also houses the engineering, logistics, marketing, and sales departments for the brand.
The premium, innovative products along with continuous training and technician development, give Daikin Atlantic dealers confidence in the products they promote, install, and service.
Nurturing Daikin Pros Through Continuous Training
Daikin's robust training and development programs are designed to qualify professionals to work for Daikin Comfort Pros or Daikin Ductless Pros.
HVAC-R professionals that work for Daikin Pros are required to attend regularly scheduled hands-on training sessions about service, installation, commissioning, and troubleshooting. Daikin's local training facilities allow schedule flexibility to suit the needs of the contractor and the trainee.
Contractors that are certified as a Daikin Comfort Pro are specially trained on Daikin's residential product line including unitary, single, and multi-zone ductless systems, Daikin FIT, and VRV Life. They also have access to special consumer financing, seasonal promotional offers, and instant rebates for their customers.
Hear from an employee of a Daikin Atlantic to learn the benefits of working with Daikin products from their perspective:
Start the next chapter of your career with an authorized Daikin dealer — use the dealer finder to identify the Comfort Pros nearest you and contact them for more information about job opportunities.
Learn More About Working with Daikin Atlantic

Top