How Daikin Can Improve Air Quality Inside Your Home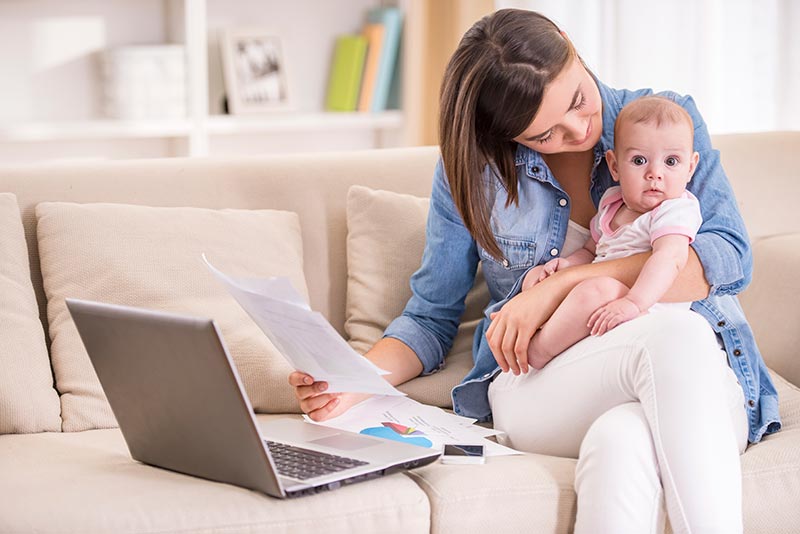 Now more than ever, we are aware of the importance of air quality inside our homes and businesses. Learn how you can reduce pollutants to ensure your home air quality is safe, clean, and comfortable.
When we talk about indoor air quality, there are several contributing factors including humidity, carbon dioxide, and contaminants. Contaminants are made up of everyday household items including:
Particle Matter: Dust, pet dander, renovation materials
Chemicals: Household cleaning products, glues, paints, varnishes, new furniture/wood-plastic composites
Proper ventilation can help control household contaminant levels and ensure your family's health.
Get Advice From a Daikin Expert
Your Daikin dealer can provide recommendations to improve any air quality issue areas to make your home more comfortable and healthy, as well as offer ideas that will help reduce your utility bills and give you peace of mind.
Steps to Achieve Clean, Comfortable Air
There are many ways you can control contaminants in your home. Below you will find steps to improve air quality inside your home.
Control Humidity
Indoor air humidity can impact household items and your health when it's too humid or too dry. Mold and bacteria can grow indoors when it's too humid and residents may experience increased susceptibility to seasonal colds when it's too dry. Dehumidifiers will remove excess moisture from the air and steam humidifiers will provide comfortable humidity levels in your home. These can be as simple as a portable unit, or a whole-home system. Daikin heat pumps can contribute to moisture control by helping to maintain a consistent indoor temperature.
Adjust Temperature
Use a thermostat to regulate indoor temperature to feel more comfortable and help prevent the growth of mold and bacteria. Inadequate temperature from poorly maintained heating and ventilation can lead to excess moisture in the air and in the materials of your home—perfect conditions for mold to grow.
Minimize Microbials
Microbials are naturally present in our environment that live indoors including mold, bacteria, and viruses. Microbials can become a health problem in indoor air environments when certain species are present or when their numbers are too high. Ask your local Daikin dealer about what solutions they may offer to combat this potential issue in your home or business.
Maintain Correct Oxygen Levels with an HRV/ERV
Heat Recovery Ventilation or Energy Recovery Ventilation (HRV/ERV) machines are excellent ways to ensure fresh air is introduced into your home by exchanging polluted indoor air inside your home with clean outdoor air. Daikin dealers can recommend an HRV/ERV that can be installed with your Daikin heat pump or any time after to help keep the air in your home refreshed. Daikin also offers equipment that can improve the air quality of your home while providing heating and cooling comfort. The Daikin VRV Life is an example of a system that can add indoor air quality modules to make it the perfect indoor climate based on your family's needs, and usage of your home.
For more information on the sources and health risks of indoor pollutants, learn more on the Canadian Residential Indoor Air Quality Guidelines.
Monitor Your Home's Air Quality
Go beyond merely heating and cooling the air in your home to providing cleaner indoor air to your family. There are many tools to help you monitor and improve the quality of the air in your home, including Daikin indoor air quality components, which make up the Daikin One System in conjunction with your heat pump and air conditioning unit.
Enjoy Peace of Mind With Improved Air Quality
As the weather turns colder, you'll be spending more time inside and the last thing you need to worry about is allergies and poor ventilation inside your own home. The air quality inside your home should be something that you trust so you can feel safe and comfortable. Make clean air a priority and contact your local Daikin dealer to find out the ideal solution for your home for heating, cooling, and maintaining optimal air quality.