The Oil to Heat Pump Affordability (OHPA) Grant Will Help Cover Costs of Switching to Heat Pumps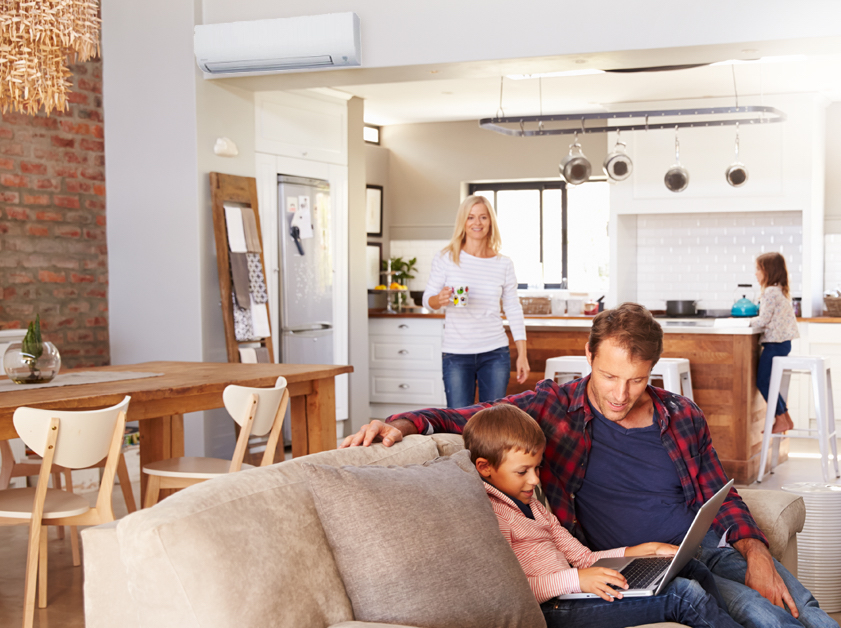 There's never been a better time to get a heat pump. Not only will
switching from an oil-based furnace
to a heat pump
save you energy costs
in the long-term, but in the short-term you may be also eligible for the new Oil to Heat Pump Affordability (OHPA) Grant.
Natural Resources Canada's OHPA Grant is for Canadians looking to transition away from oil-based heating sources and toward more energy-efficient heat pumps. Eligible recipients are able to receive up to $5,000 per household in advance of making the switch.
What Will the OHPA Grant Cover?
Switching from an oil-based heating system to a heating system powered by electricity doesn't have to break the bank. To help make the switch more affordable, there are several different rebates available for Atlantic Canadians once they have already made the switch and had their heat pump installed.
Unlike the existing rebate options, the OHPA Grant is designed to help Canadians pay for the upgrade in advance, before the heat pump has been installed. The money is specifically designated to cover the cost of the actual heat pump unit itself, as well as the installation of eligible cold climate heat pumps. The Grant can also be used to cover any electrical upgrades required to support the units, as well as safe removal of the oil tank.
Who is Eligible?
The main criteria for eligibility of the OHPA Grant is if your house has been heated by oil as of January 2023, and if your household qualifies as median income or below, after tax (see table below).
In addition, to be eligible you must:
Be the primary resident and owner of your home

Be able to provide copies of your oil fuel bills from the last 12 months

Not have previously received money for a heat pump as part of the

Canada Greener Homes Grant
According to Natural Resources Canada, no home energy evaluations are required for the OHPA Grant, and the Grant money may be used in combination with certain provincial, territorial and utility programs.
It's Time to Make the Switch
There may have already been signs that it's time to join the other Atlantic Canadians who have switched from oil heating, and replace your furnace with a heat pump. For example, the air in your home may have become drier and the rooms may not all be heated evenly with a furnace that is ready for replacing.
Thankfully, with provincial rebate programs and now the OHPA Grant becoming available in early 2023, making the switch to an energy-efficient heat pump will be more affordable—in both the short and long-term.
Pre-registration for the Grant program is now open through an online application form through Efficiency Nova Scotia, where applicants can submit the necessary documentation to prove eligibility. Your application will be reviewed before any grants are administered.
Don't meet the eligibility criteria for the OHPA Grant? Check if you are eligible for existing provincial heat pump rebates offered by New Brunswick, Nova Scotia, PEI, and Newfoundland & Labrador.